Healthcare Provider Recognition
During the month of May, healthcare providers are recognized for their hard work in providing medical care to patients.  In April, we asked our SWF members to nominate a healthcare provider they feel goes above and beyond.  We value and appreciate every doctor, specialist and researcher who dedicates their time to attend to the needs of SWF patients and their families.  To follow are two doctors that were nominated that we would like to give special recognition to.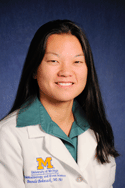 Dr. Brenda Bohnsack, MD - University of MI, Mott's Children's Hospital (Kellogg Eye Center)
Nominated by Deborah Brubaker, Ann Arbor, MI
Pediatric Ophthalmology and Adult Strabismus
Glaucoma, Cataract, and Anterior Segment Disease
Assistant Professor, Ophthalmology and Visual Sciences 
Helmut F. Stern Career Development Professor of Ophthalmology and Visual Sciences
Specialty Interests
Diagnosis and treatment of infantile/childhood glaucomas and congenital eye diseases. Dr. Bohnsack also sees children with cataracts, strabismus, amblyopia, and lacrimal disorders. 
Graduate School
Molecular and Cellular Biology, Baylor College of Medicine, 2004
Medical School
Baylor College of Medicine, 2006
Residency
Ophthalmology, Kellogg Eye Center, University of Michigan, 2010
Fellowship
Post-Doctoral Research Fellowship, Kellogg Eye Center, University of Michigan, 2011
Pediatric Ophthalmology and Adult Strabismus, Duke Eye Center, Duke University
Research Focus
The molecular regulation of ocular neural crest development in zebrafish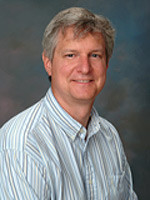 Dr. James Olson, MD – Kid's Health Partners, Skokie, IL
Nominated by Donna Tilley
Dr. Jim Olson graduated from Northwestern University Medical School in 1988, and completed his residency in Pediatrics at Children's Memorial Hospital in 1991. He worked in inner-city Chicago for the first twelve years of his career, subsequently moving to the suburbs to become a "hometown" pediatrician. Dr. Olson particularly enjoys helping parents negotiate the challenges of raising a child in these changing times. His medical interests include managing asthma and allergies, and working with athletes. His wonderful wife Lisa is the Special Projects Manager at KHP, and his two teenage sons continue to teach him new life lessons. He is exceedingly proud of his cool watch collection, which he hopes is one of the highlights of every visit here.