Lisa's Research Fellowship
2016 Research Fellowship Recipient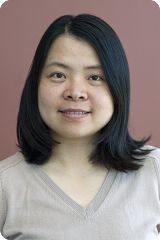 Lan Huang, PhD of Boston Children's Hospital Receives 2016 Lisa's Sturge-Weber Foundation Research Fellowship Award
MT. FREEDOM, N.J. – May 11, 2016 -- The Sturge-Weber Foundation (SWF), a 501 (c)(3) nonprofit organization, has named Lan Huang, PhD of Boston Children's Hospital the recipient of the inaugural Lisa's Sturge-Weber Research Fellowship Award. Research is defined as "patient-oriented research" conducted with human subjects, or "translational research" specifically designed to develop treatments or further various areas of scientific discoveries within Sturge-Weber Syndrome (SWS).
Dr. Huang is an instructor with the Vascular Biology Program at Boston Children's Hospital. Her recent work has established that the GNAQ mutation in SWS and facial capillary malformations (CMs) is enriched in endothelial cell (EC) populations. The work will extend these findings and include a study of ECs in brain. Fractionation by fluorescence-activated cell sorting (FACS) revealed the EC enrichment. In addition, triple negative stromal cells (negative for various markers) had mutant alleles.
"We congratulate Dr. Huang whom has worked tirelessly towards the advancement of SWS research," said Karen L. Ball, SWF President and CEO of the SWF. "The Sturge-Weber Foundation is honored to present Dr. Huang with the inaugural Lisa's Sturge-Weber Research Fellowship Award and look forward to the positive impact that she will make in the lives of the patients and families with SWS."
"We are delighted with the selection of Dr. Huang as the first recipient of the fellowship and are excited about her proposed research," stated the family who donated the funds to establish the inaugural award. The family wishes to remain anonymous to focus the attention on "Lisa's Sturge-Weber Foundation Research Fellowship Award."
About Boston Children's Hospital
Boston Children's Hospital is home to the world's largest research enterprise based at a pediatric medical center, where its discoveries have benefited both children and adults since 1869. More than 1,100 scientists, including seven members of the National Academy of Sciences, 11 members of the Institute of Medicine and 10 members of the Howard Hughes Medical Institute comprise Boston Children's research community. Founded as a 20-bed hospital for children, Boston Children's today is a 397-bed comprehensive center for pediatric and adolescent health care. Boston Children's is also the pediatric teaching affiliate of Harvard Medical School. For more, visit our Vector and Thriving blogs and follow us on our social media channels: @BostonChildrens, @BCH_Innovation, Facebook and YouTube.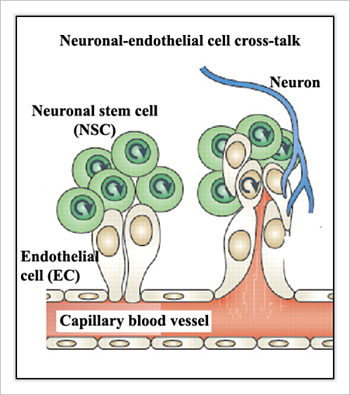 Laymen's Fellowship Summary:
Aim 1: Dr Huang will sort and isolate the supporting cells that are intermixed with and/or surrounding the brain capillary malformation in Sturge-Weber syndrome. The specimens will be obtained from tissue that would normally be discarded after a neurosurgical procedure. At present, these cells are not yet well-characterized but the hypothesis is that these cells interact with and are affected by the GNAQ mutation-carrying cells within the capillary malformation.
Aim 2a: Dr Huang will isolate GNAQ mutation-carrying endothelial cells from brain tissue from 3-5 SWS patients. Endothelial cells are the cells that line the inner surface of all blood vessels in the body, including capillary blood vessels. As in Aim 1, specimens will be obtained from neurosurgical procedures. The GNAQ mutation- carrying endothelial cells will be used to decipher how the mutation alters the behavior of capillary endothelial cells and affects how these cells interact with neuronal (brain) cells. See figure below.
Aim 2b: RNA-seq is a method that allows one to determine all of the genes that are expressed in a cell and at what level. When a mutation is present, the levels and types of expressed genes can be altered in specific ways that provide clues about what is going wrong in the mutant cell. Dr. Huang will use RNA-seq to understand how the GNAQ mutation affects brain capillary endothelial cells.
Aim 3: It is widely known that cells communicate with their neighboring cells to stimulate or inhibit a variety of functions. Miscommunication between blood vessels and neurons may cause neuronal dysfunction. Dr Huang will study how the GNAQ mutation-carrying endothelial cells cause abnormal processes in the surrounding neurons. She will set up endothelial-neuronal co-cultures using the cells isolated in Aim 2 and neuronal cells provided by Dr. Mustafa Sahin's laboratory to study how GNAQ-mutation carrying endothelial cells affect neuronal cells.