Automated Alerts On Scientific Articles
If you are interested in receiving automated announcements of scientific articles related to SWS and separately a list of GNAQ articles, subscribe to NCBI by clicking here. To sign up for alerts, you will need to sign in (at the upper right) and then on the PubMed search page, select the link "Create Alert".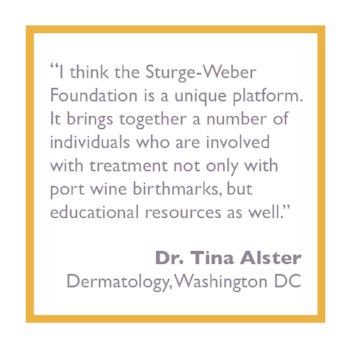 During the month of May, SWF recognizes two doctors for their achievements and care that goes above and beyond. Nominations were made by SWF members during the month of April.
Story of special service day for elementary students with senior adults and learning about Sturge-Weber syndrome.
Another victory for the SWF Team at the Falmouth Road Race 2016!