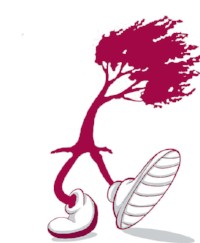 2017 Falmouth Road Race - Run for SWF!
August 20, 2017 | Falmouth, MA
The New Balance Falmouth Road Race will celebrate its 45th Running in 2017 and the spirit which made the first Falmouth so special is still present today. More than 11,000 runners will gather in Woods Hole for the 2017 renewal, including many of the world's elite, though the essence of the event remains a fun run. Back-of-the-pack joggers share the road with the best, forming a tapestry of colors from the start on Water Street to the finish at the beach in Falmouth Heights.
This will be the 8th year that the Sturge-Weber Foundation has participated in the race. You can be a part of the race too by supporting an SWF runner! Click the link below to connect to the SWF Race Crowdfunding Page and select a runner to pledge. The crowdfunding program will lead you through all the necessary steps.  All donations are tax deductible and you will receive a receipt from SWF after the race date.