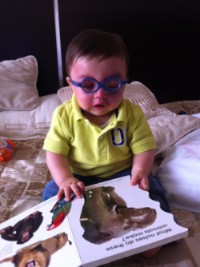 The Sturge-Weber Foundation has a wealth of great resources, and tools to help you have improved quality of lfe throughout your journey with Sturge-Weber syndrome and related birthmark conditions. Our resource materials will educate you on various topics, answer any questions you may have and inform you about the latest news.
Provides information about patient assistance programs which provide no cost prescription medications to eligible participants.

Designed for people over age 55, this online tool can be used to connect to government programs that can help pay for prescription drugs, health care, utilities, and other needs. The site contains information on more than 1300 programs from all fifty states.

A single point of access to more than 475 public and private patient assistance programs, including more than 150 programs offered by pharmaceutical companies.

Search for information and applications forms for company and state programs by company name, drug name or state.

An independent, charitable organization that assists eligible individuals in obtaining prescription medications.

How to challenge insurance denials.

Solving answers and healthcare access problems since 1996

Simply described, the goal of NIH research is to aqcuire new knowledge to help prevent, detect, diagnose, and treat disease and disability, from the rarest genetic disorder to the common cold.

A clearing house for information and contacts on rare conditions.

Check interactions between drugs.

Download software to catalog information that will save doctors valuable time.

A service for patients to provide comments on their physicians and rate the care they have received.