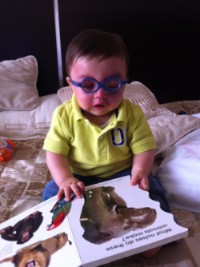 The Sturge-Weber Foundation has a wealth of great resources, and tools to help you have improved quality of lfe throughout your journey with Sturge-Weber syndrome and related birthmark conditions. Our resource materials will educate you on various topics, answer any questions you may have and inform you about the latest news.
Helps secure and provide medical treatment for needy children.

Provides free access to health care for families who cannot afford transportation to treatment centers anywhere in America.

Is funded in part by Ronald McDonald House of Charities. An organization of experienced pilots provide free transportation to needy adults and children.

A Nationwide league of humanitarian flying organizations whose volunteer pilots are dedicated to community service.

Gives links to other air transportation sources.

Healthcare company providing worldwide bed to bed service.

Network of local hospitality resources for parents and adults planning hospitalization. Listings are for every state in the US.

Vendor of safety harnesses for young children.