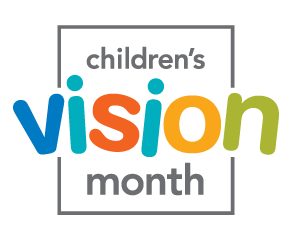 CHILD VISION AWARENESS MONTH
June is also Child Vision Awareness month. If you search "Child Vision Awareness" on-line you will find many links to valuable information. One of the main reasons to have an exam for a baby or young child is that children with vision deficits and problems do not know they are experiencing them and cannot express it.
Our SWF consultant Dr. Alex Levin has shared with us some important things to keep in mind especially for children with SWS.
Children should have their vision/eyes screened by their pediatrician at every well child visit
 
Pay attention to your child's eyes: holding things too close, complaints about vision, or eyes that look different than normal should prompt a visit to the eye doctor
 
Early signs of glaucoma in the first few years of life include bigger eyes, cloudy eyes, sensitivity to light and tearing
 
Even if the eyes look normal, children with Sturge-Weber need regular eye examinations to screen for glaucoma
 
If drops are prescribed for glaucoma make sure you follow the instructions of the doctor and report any concerns or deviations from the prescribed regimen
Alex V. Levin, MD, MHSc, FRCSC
Chief, Pediatric Ophthalmology and Ocular Genetics
Robison D. Harley, MD Endowed Chair in Pediatric Ophthalmology and Ocular Genetics
Wills Eye Hospital Philadelphia