Donnie Hood Takes on the Mallorca 312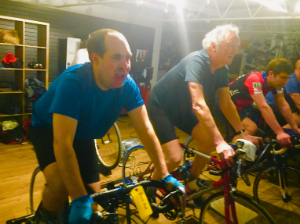 Donnie Hood, 35 and living in Canada will be journeying to Mallorca, a Spanish island to raise awareness of Sturge-Weber syndrome and the Sturge-Weber Foundation. Donnie made a decision at an early age to do everything he could to live as healthy as possible. exercise, and in particular, cycling, has been a big part of that. Cycling helped him to understand that having a medical condition like SWS should not define him, but instead, take every day as a blessing and always do his best to improve himself. The Sturge-Weber Foundation was a huge step in helping Donnie progress with his life. He and his family found hope.  Donnie's parents Marvel and Bill, first joined the SWF in 1993 and have been a big influence in Donnie's advocacy. The Foundation helped with medical issues and connected him to many people who have been a great support. With this on his heart, he wants to give something back. Through the Mallorca 312, Donnie wants to set a meaningful personal challenge and test himself in one of Europe's longest and toughtest amateur sporting events. The race goes through the beautiful but grueling mountain range of Mallorca. 
With this race he will raise awareness of Sturge-Weber syndrome and the Foundation, and shine a light on the physical, psychological, emotional and social challenges that children and adults with SWS must endure, as well as its affects families on a daily basis. Please join Donnie and us in this amazing journey.  We will keep you updated on Donnie's progress and his incredible IMPACT!