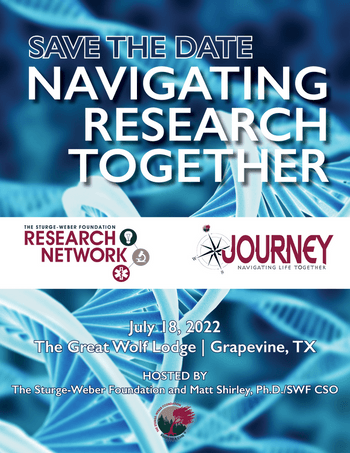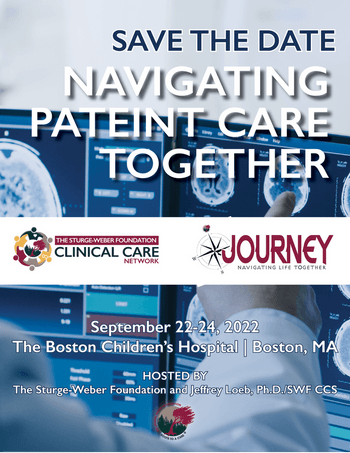 Calling all Medical Professionals!  Please join us for these upcoming 2022 in-person conferences hosted by the Sturge-Weber Foundation.
The SWF International Research Network Conference
July 18, 2022 | The Great Wolf Lodge, Grapevine Texas
Hosted by the SWF Chief Scientific Officer, Matt Shirley, Ph.D.
The SWF Clinical Care Network Conference
September 22-24, 2022 | Boston, MA
Hosted by the SWF Chief Clinical Strategist, Jeffrey Loeb, Ph.D.