Automated Alerts On Scientific Articles
If you are interested in receiving automated announcements of scientific articles related to SWS and separately a list of GNAQ articles, subscribe to NCBI by clicking here. To sign up for alerts, you will need to sign in (at the upper right) and then on the PubMed search page, select the link "Create Alert".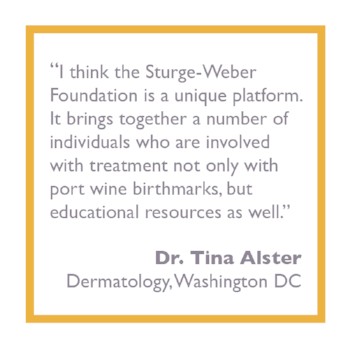 October is Anti Bullying Month. Sadly, we in the SWS and Birthmarks community know all to well about bullying and the impact it has on our lives and of those we love.
The SWF welcomes Curt Stanton to the Board of Directors