Automated Alerts On Scientific Articles
If you are interested in receiving automated announcements of scientific articles related to SWS and separately a list of GNAQ articles, subscribe to NCBI by clicking here. To sign up for alerts, you will need to sign in (at the upper right) and then on the PubMed search page, select the link "Create Alert".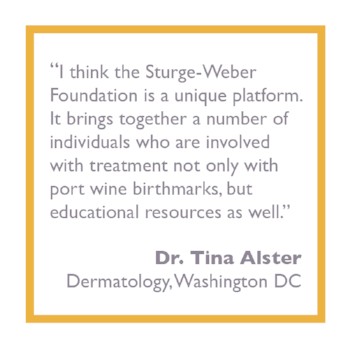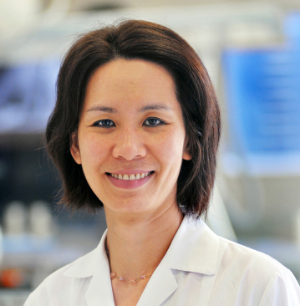 The Sturge-Weber Foundation (SWF) announces the addition of Thuy L. Phung, MD, PhD as Director of Pathology Strategies (DPS). This appointment fulfills one of SWF's goals to advance research of Sturge-Weber syndrome (SWS). The primary goal is to establish a tissue bank in which patient tissues are collected and stored for research. SWS patients have the authority to help steer the course of research by participating in this collective effort. Dr. Phung will be the lead in all pathology collection, storage and tissue requests for research. "We are excited to have Dr. Phung accept this new position. This will fortify our efforts to ensure the SWF global team of diverse researchers will create lasting impact", stated Karen Ball, SWF Founder and CEO. SWF Chief Scientific Officer, Dr. Jonathan Pevsner, Ph.D. stated, "We are delights to welcome Dr. Phung to this new role in the Sturge-Weber Foundation. She brings passion, excellence and a broad range of expertise that will help us make progress toward solving Sturge-Weber syndrome."
How many times did I sing that lil' dittie to my kids and to my class when I was teaching!! Never truer words have been spoken or sung though. It's just common courtesy to say please and thank you to whoever has provided you a service or been an inspiration. Good manners have to be modeled at a young age to leave a lasting imprint that we can pass onto the next generation.
October is Anti Bullying Month. Sadly, we in the SWS and Birthmarks community know all to well about bullying and the impact it has on our lives and of those we love.