Become a Corporate Million Mile Warrior Today!
We are back with the Million Miles Warrior Challenge. Companies of all sizes are invited to join us by sponsoring a team of walkers. Employees can then join the team and begin tracking their miles walked.
Team Building: Your employees will walk and socialize together during the challenge. They will build comradery as they compete against other teams to walk the most miles.
Improved Health: Participants will be encouraged to walk as many miles as possible during the challenge, and they will have the opportunity to compete against others both individually and as a team – keeping them moving and improving their health.
Community Recognition: Our goal is to ensure all sponsors receive maximum recognition. From social media and online recognition to recognition in our Branching Out magazine. Companies will have multiple opportunities to be acknowledged by all of our registered participants.
Make A Difference: Your sponsorship helps the Sturge-Weber Foundation continue to provide support to our families and advance research to better the future for everyone.
United with us..Become a Million Miles Warrior Today!
---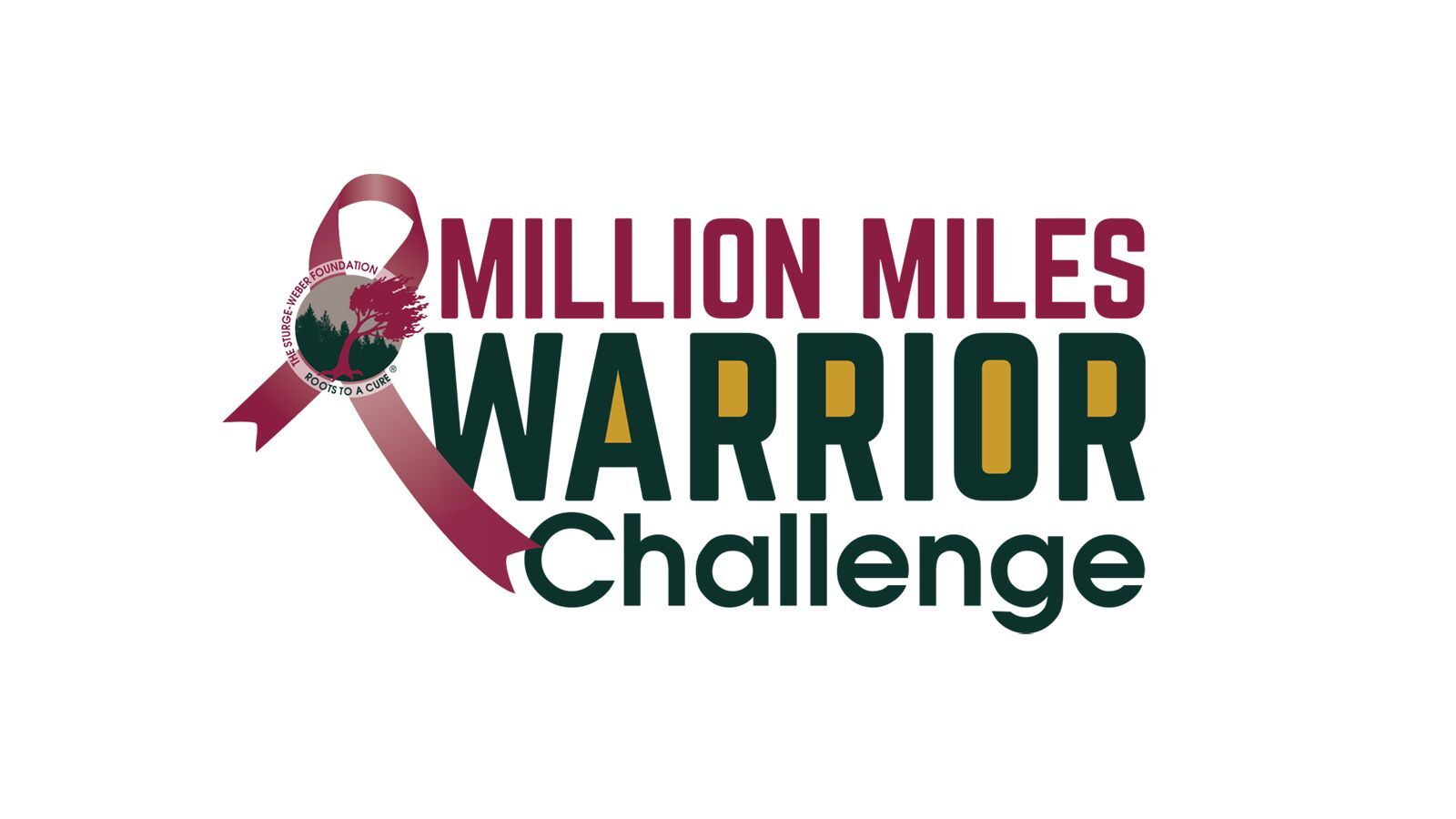 We have partnered with Pledge It to raise awareness for The Sturge-Weber Foundation to help those living with SWS, PWS, and KT.
Joining the SWF MILLION MILES WALK is super easy to do! Just go to the SWF Pledge It Page and click REGISTER. Follow the easy steps and you're ready to tell the world about SWS.
Benefits of registering with Pledge It:
1. You can create a team, join a team already registered, or walk as an individual. If you don't have a team but want to be part of a team, join SWF Webster Team (that's us)!
2. Logging your miles will help keep you accountable to the mission. It is also a great fitness motivator!
3. You can easily see the finish line. You can see exactly how much money #SWFWarriors have raised and how many miles we have walked collectively.
4. Fun Mile Marker Challenges throughout the fundraiser. We will issue fun challenges for individuals and teams to win prizes. It's a fun way to stay motivated and reach our goals at the same time.
5. You are part of our mission to help those diagnosed with SWS, PWS, and KT. All proceeds go to research of SWS and programs to enrich members' lives.
Helpful tips:
• Be sure to post photos and logged miles on your Pledge It page and on social media so we can feature you as a #SWFWarrior.
• Use the hastags: #MillionMilesWalk #SWFMillionMiles #SWFMonthofAwareness #SWFWarrior #SWFWarriorMama #sturgewebersyndrome #sturgeweberfoundation.
• Sign up and connect your Pledge It page with the fitness app Strava to easily track your progress.
• Remember your "WHY". Why are you walking, riding, or running? 
We hope you will join us on this journey of hope for Sturge-Weber syndrome. Now, let's get out there and walk (bike or run or pup walk).
---
THANK YOU TO OUR SPONSOR: