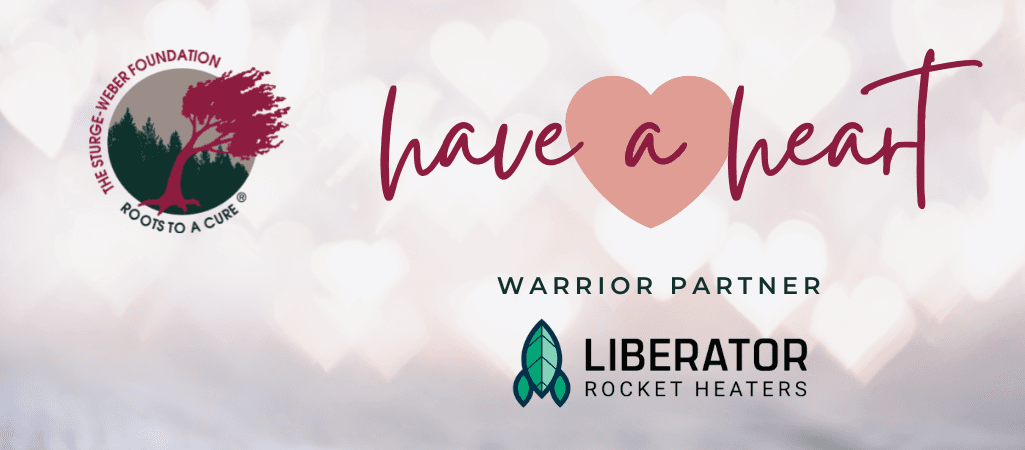 Hello!
Thank you for taking the time to learn more about our rare disease, Sturge-Weber syndrome. 
Liberator Rocket Heater has always amazed us with its resilience and generous heart. Like the patients and caregivers we serve, Liberator has weathered challenges in recent years with tenacity and grace.
Even with recent economic hardships and political uncertainty, the continued compassion to serve foundations like ours remains at the heart of their business. The SWF also serves a diverse community of caregivers, providers, and medical professionals — each with unique challenges to be met in any given situation.
Those with a port-wine birthmark and Sturge-Weber syndrome face discrimination on a daily bases because of their facial differences. Stares, comments, and bullying from others can be hurtful. This is why we are honored to have caring partners to help raise awareness about birthmarks and Sturge-Weber syndrome. One aspect of our work is to educate the public and the attitude toward those with physical differences so that they are allowed to live without indignity or discrimination.
We are blessed to have Liberator Rocket Heaters as a partner during the month of February. For every sale this month, Liberator will donate 5% to The Sturge-Weber Foundation and you receive 10% off your Rocket Heater purchase using the discount code below. We encourage you to read the stories of our patients. We promise you will be inspired!
With hope and love,
Karen Ball
Founder and CEO
P.S. An additional donation from you will help our Foundation create awareness of this rare disease and provide critical funding for research and patient support. Join us and become an SWF Warrior today!
LIBERATOR ROCKET HEATER DISCOUNT CODE: SWFHEART