SWF MILLION MILES IS COMING TO THE MILE HIGH CITY!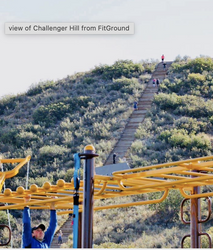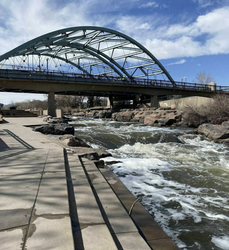 Hi! Thank you so much for your interest in the SWF Million Miles for Sturge-Weber Syndrome Campaign.  We are so excited to host this special walk to raise awareness and funding for Sturge-Weber Syndrome.
It is the Foundation's hope through this fundraising event to:
Raise funding for research
Community team building for a great cause
Raise awareness of this rare disease to the general public
Offer a healthy exercise opportunity to the public
Grow our volunteer and donor potential
Did You Know?  The Sturge-Weber Foundation (SWF) was established in Denver, CO, 34 years ago by Karen and Kirk Ball, when their first child, Kaelin, was born with Sturge-Weber Syndrome (SWS).  Very little was known about this rare disease in 1987.  Karen took on the role of finding out more about SWS, educating others, and building a community for patients and caregivers to share and care for one another. Today, SWF leads the way in finding and funding better treatments and research that will ultimately find a cure.
PLEASE SIGN UP AND JOIN US
SUNDAY, JUNE 27TH FOR ALL THE FESTIVITIES!
EVENT #1:
Phillip S. Miller Park, Castle Rock, CO
FITGROUND CHALLENGE HILL, 7:30 - 10:00 AM
1375 W. Plum Parkway, Castle Rock, CO 80109

Join us as we make our way up and down CHALLENGE HILL "X 2"!  All registrants interested in participating in this event are asked to arrive by  7:30 AM.  The event will end at 10:00 AM if you wish to proceed to the next event.
EVENT #2:
Confluence Park, CHERRY CREEK TRAIL, 10:30 AM - 12:00 PM
2200 15th Street, Denver, CO 80202
Join us for a 1 mile walk on Cherry Creek Trail. All registrants interested in participating in this event are asked to arrive by 10:30 AM.
EVENT #3:
MILLION MILES POST- EVENT CELEBRATION
Starbucks at REI (next to Confluence Park)
1416 Platte St, Denver, CO 80202
Whether you participated in fundraising or provided a donation, everyone is invited to celebrate with SWF with food, fun and fellowship!
HOW DO I PARTICIPATE?
1. Please fill out the registration form below and hit the "Submit" button. Each participant will receive a t-shirt, shoe laces and a "gator" mask for the event!
2. Next, set up your fundraising page by visiting https://www.justgiving.com/campaign/Denver or join one of these existing teams -
    Karen Ball
    Kaelin Ball
    Steve Emmons
    Jim Gilbert
3. Once your page is completed, copy your personal page link and share across social media and email to your friends and family!
4. If you are unable to participate, but would like to make a donation, you may do so at the same link, https://www.justgiving.com/campaign/Denver, by clicking the "Donate" button.
That's it! You're on your way to helping us make one million miles!