Fundraising Couldn't Be Easier or More Fun!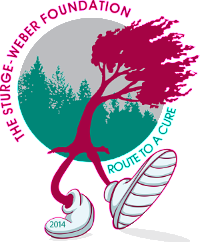 Join our team and get involved! Use your creativity and passion to take an active role by fundraising, donating or spreading awareness for our cause.
Turn a Celebration into a Fundraiser
Turn your birthday, holiday party or night out with your friends into a extra special event by fundraising for TEAMSWF. Add even more meaning to special milestones in your life and share your passion about improving the lives of those affected by Sturge-Weber syndrome and associated Port Wine birthmark conditions.
Birthdays, weddings, anniversaries, christenings, bar/bat mitzvahs, first Communions, Confirmations and other life milestones are an especially meaningful time to pay it forward to help others.
Get Active!
Run, walk, bike or do any combination of the three! You can join a teamSWF in your area, compete on your own or start a team.