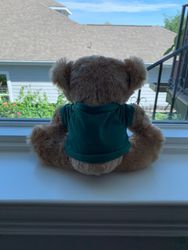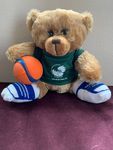 CALLING ALL FOLLOWERS!
DO YOU EVER DREAM OF BEING A BLOGGER?
DO YOU HAVE A SPECIAL TALENT?
DO YOU HAVE A HOBBY TO SHARE?
DO YOU HAVE MILESTONE OR EVENT COMING UP?
DO YOU HAVE A SPECIALTY TO SHARE?
The Sturge-Weber Foundation invites you to be a part of our virtual world.   What does that mean?   Stories on both Instagram and Facebook have grown and it's time we learn from each other.  Now it's YOUR time to share what you know and help others at the same time.  
Introducing Webster's World, where you, our followers, can further Webster's Adventures!  To do this, send pictures, short videos, content and more.   Some examples may be an art class, or tips on how to get through speech therapy, or even take a walk outside and we come along.   The SWF will post your adventure to our many social media platforms including, but not limited to, Facebook, Instagram, Twitter or even Inspire.   Did you know Webster has his own pages too?
This will be a window into a world that communicates and educates others in positive ways.  We want to "grow" Webster's World, build community and awareness.
Now it is your turn:
1. Fill out the application below.
2. SWF will contact you.
3. Once approved, start submitting your information. 
4. SWF may edit/format your content and the SWF will post it.
5. Videos will be announced via social media and linked to the SWF Website and YouTube channel.
Lastly, we ask that you share Webster's World with others.  Tag others too.   We're better TOGETHER!
We are so glad you are here.  We have all experienced quite an adjustment in our lives this year.  Like you, Webster hasn't been able to travel and bring updates to you from the SWF community. Working and socializing have become virtual environments.  But that's not all bad, we can still enjoy community at a distance!