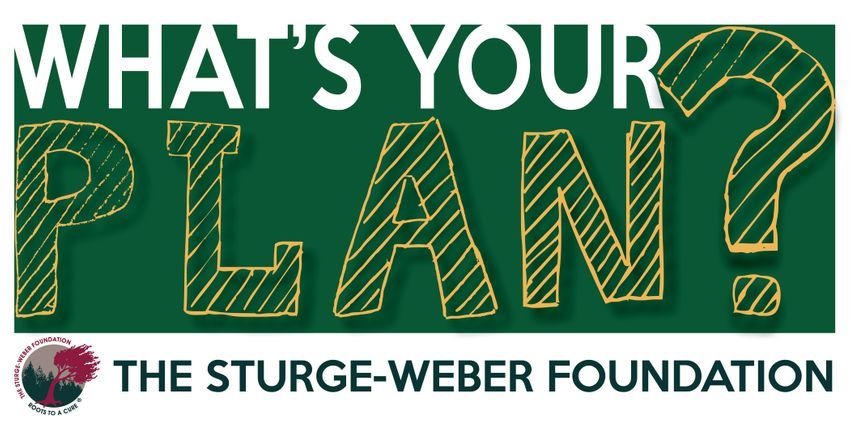 We are in an unpredictable season of life, now more than ever. Not only is there the existing conditions of Sturge-Weber syndrome to handle, but now, lifestyle changes that are changing daily to combat the spread of COVID-19.
What is school going to look like?
What is work going to look like?
What do I need to have in place to protect my child and family?
So many questions. So, what's your plan?
Everyone can benefit from having a plan.  SWF is working to gather resources together to make planning less stressful and easier to do. Bookmark this page and come back to check for resources that will help you with YOUR family's plan.
---

On Saturday, October 10th, The Sturge Weber Foundation partnered with Dr. Ann Friedman, Psychologist & Mindfulness Facilitator at Mindful Being, P.C. We spent an hour together with six of our families learning about SELF-CARE and STRESS REDUCTION. The parents and the children together learned strategies for example of how to take Long Slow Deep Breaths, Listening Mindfully and more.
Dr. Ann Friedman writes: Self-Care is critical for your and your child's well-being. If you do not get enough sleep, your brains will be foggy. If you do not eat nutritious food, you will feel sluggish and tired. Exercise can help you feel energized and focused, as well as healthier and fit. Connection with family and friends provides the support you both need for daily living. Time management can help you feel more organized. Relaxation and play are essential. To be a mentally and physically healthy, you must make time for yourself as the parent.  Neither you or your child will gain the benefit of these self-care activities, however, if you have stressful thoughts.
She also reminds us that we should not force our children to do this and we do it at their speed. In the upcoming weeks we will be planning more webinars like this with different age groups. Make sure you read her guide and every day at lunch time she does have live meditation on her website at https://www.mindfulbeinghouston.com. Check it out! We can't wait to see you soon!
Below is a helpful worksheet you may download and keep for future reference.
---
How is going back to school going to look in 2020? Whether virtually, or in class, the CDC has a checklist to consider when making important decisions for the Fall.

There are pros and cons to working from home; but with everyone there, it can be challenging. Here are some tips to create more wellbeing.

Information and Resources on Suicide Prevention.

Information and Resources on Bullying Prevention.