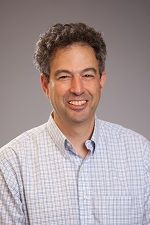 The Sturge-Weber Foundation is honored to announce one of its 2020 SWF Research Grant recipient, Jack L. Arbiser, PhD, MD.  Dr. Arbiser is a board certified in dermatology. He started practicing at Emory Healthcare in 1998. His clinical specialties include lichen planus, melanoma and skin cancer.
Dr. Arbiser is a member of the Discovery and Developmental Therapeutics research program at Winship Cancer Institute of Emory University. He also holds memberships in the American Academy of Dermatology and the Society of Investigative Dermatology. Dr. Arbiser joined the Dermatology Department at Emory after completing his PhD and medical school training, internship, and residency at Harvard, and then a three-year Howard Hughes Fellowship at Children's Hospital of Boston in Boston, Massachusetts.
A $10,000 grant award is provided to the Arbiser lab to continue testing potential drug therapies. The lab has introduced the mutant GNAQ gene into endothelial cells. When injected into mice, these cells form vascular tumors like what is seen in SWS patients.  This model allows researchers to test potential drugs for SWS in mice. When cells contain certain mutations, they can become more sensitive to different types of stress compared with normal cells. The Arbiser lab has found small molecules based upon the structure of honokiol, a natural product from the Magnolia tree, that induces stress in cells with mutant oncogenes. Dr. Arbiser and his team plan to determine whether these small molecules will selectively stop the growth of SWS like lesions in mice.