Say Yes to the Dress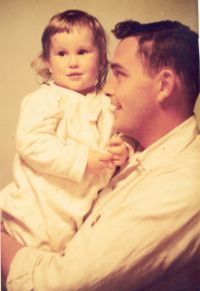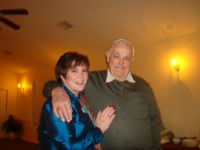 CALLING ALL TROOPS!

My dad used to always tell me, "Kar, plan your work and work your plan!" Being a dutiful daughter, I have always given it my best shot. Honestly, it was his work ethic and tenacity which have guided me all these years and of which the Sturge-Weber Foundation has been a blessed recipient of his wisdom.

When the SWF began in 1987, we started with a plan and have been working the plan and revising it as resources were abundant or scarce (as in 2008) over the years. Today, I'm calling all my troops to join me in taking the SWF and you to new unexplored front lines! It's an exciting time and here's just a few reasons why:

-We have many new online social media and relationship building sites at our fingertips. It's second nature when a question arises around SWS, KT, or Birthmarks to flip on the phone and ask our Facebook peeps. I'm calling on you to join the already almost 1,000 other people diagnosed with SWS to share archive and your medical and quality of life issues in the SWS Registry ((((SUSAN PLEASE PUT LINK HERE) so we can continue to amass collective data which serve as a clinical guide for treatment and for research into new genetic information and treatment.

-A HUGE celebratory shout out to Dr. Helen Kim, the Brain Vascular Malformation Consortium(BVMC) Lead Principal Investigator, and the respective Project Leaders for a successful 5 year renewal of the BVMC grant! Anne Comi, MD did a yeoman's job the first 2 rounds and Jeffrey Loeb, MD, PhD will take the helm of SWS Project 2 to new heights with all our help! We need you now more than ever for this very important study which is just one of many in the works….without YOU there is no PROGRESS.

-The SWF has been able to indefatigably facilitate and foster research in the eye, brain and skin by interacting with clinicians and researchers at medical meetings and in person SWF sponsored meetings. The foundation we laid in 1987 when we planned our work to one day find the answers to many questions surrounding a SWS diagnosis and birthmark has been made possible because all the troops have been pulling in the same direction supporting and funding the plan! The plan has short term and long term goals which all need a variety of volunteer and financial resources to accomplish our goals. The impact of Angiogenesis, cluster seizures, migraines, glaucoma, psychosocial issues, and the discovery of the GNAQ gene mutation and so much more have been answered or illuminated because the SWF fostered collaborations and in many cases funded basic research to get the you the answers!! YOU. US. PROGRESS.  

-Lest you think I'm all work and no play (and if you do don't tell ;)…I can't wait to see ya'll at the SWF Conference in just a few short weeks! We will learn, walk, dance, cry, laugh and strengthen bonds of friendship new and old! I'm particularly excited to have a complimentary mani and pedi and massage as part of the very generous anonymous donor's contribution to the weekend! Sign up before the appointment slots are all gone…you deserve a lil pampering! Guys don't worry we didn't forget you either enjoy a round of golf and the beautiful nature of Delaware.

-Lastly, I hope all the dads had a wonderful Father's Day! I know I wouldn't be where I am today without my daddy! 

With faith, hope an love, Karen