Carry Your Water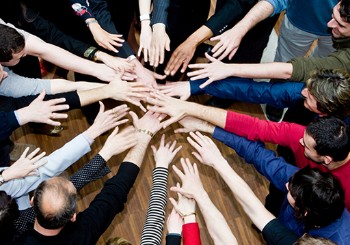 This summer in Colorado we have been hit really hard by wild fires. First, my brother had to evacuate his home during one fire and it truly was a sobering reminder that what is important is not the stuff but sitting with him savoring a good scotch and swapping war stories! Then, as I was watching the smoke billow up over the peaks behind the house due to the Weston Pass fire, I realized our lives with SWS and birthmarks are similar to these fires. We have to have a plan and be prepared for the unexpected. We never know when the winds of change will whip up and carry us in a direction that wasn't on our radar or even the map!
After over 30 years of dealing with Kaelin's challenges, I can take the wait and see approach as opposed to hold my breath and be ever ready to run! That attitude doesn't mean we don't have a plan and aren't prepared for all the "What ifs" that are surely ahead. It means like the wild fire season in Colorado you learn to accept the things that are out of your control. You learn to savor every beautiful sunrise and sunset when your kids are giggling or trying to catch fireflies. You learn…this too shall pass.
I encourage you to explore new vistas and dream BIG dreams for your child, yourself and your family. If you had told me when Kaelin was a baby that I'd be sitting here typing this article with a planned $1,000,000 plus budget for next year, I probably would have taken a BIG gulp and said BRING IT ON! My dreams for her, myself and our family…which includes you…WERE and ARE bigger! So many so little time! My dad says "Kar, the only time you fail is when you don't get back up!" Well, this Warrior Mama won't let any fire or budgetary challenge put me out…I put THEM out!I know you have that spark inside you too.
It is our duty to bring every bucket of water and tool  we have in our arsenal to put out the pesky lil fires of worry, fear, doubt and more before they rage into paralyzing  infernos. It's okay to spend some time managing them by "carrying your water" aka taking time to just chill, to let life ebb and flow around you…this too shall pass. Of course, when our lives do hit those times when a wildfire whips up around us through seizures, ischemic strokes, eye surgeries or even worse a brain surgery, exhale and carry out your plans. Can you tell I was a good Girl Scout and Campfire Girl!! Seriously, remember to include in your plan joy and laughter…it's the balm that soothes amidst times of trouble.
Happy rest of the summer…can't wait to see the vacation photos of Webster on the road or just y'all chilling!
With faith, hope and love….Karen