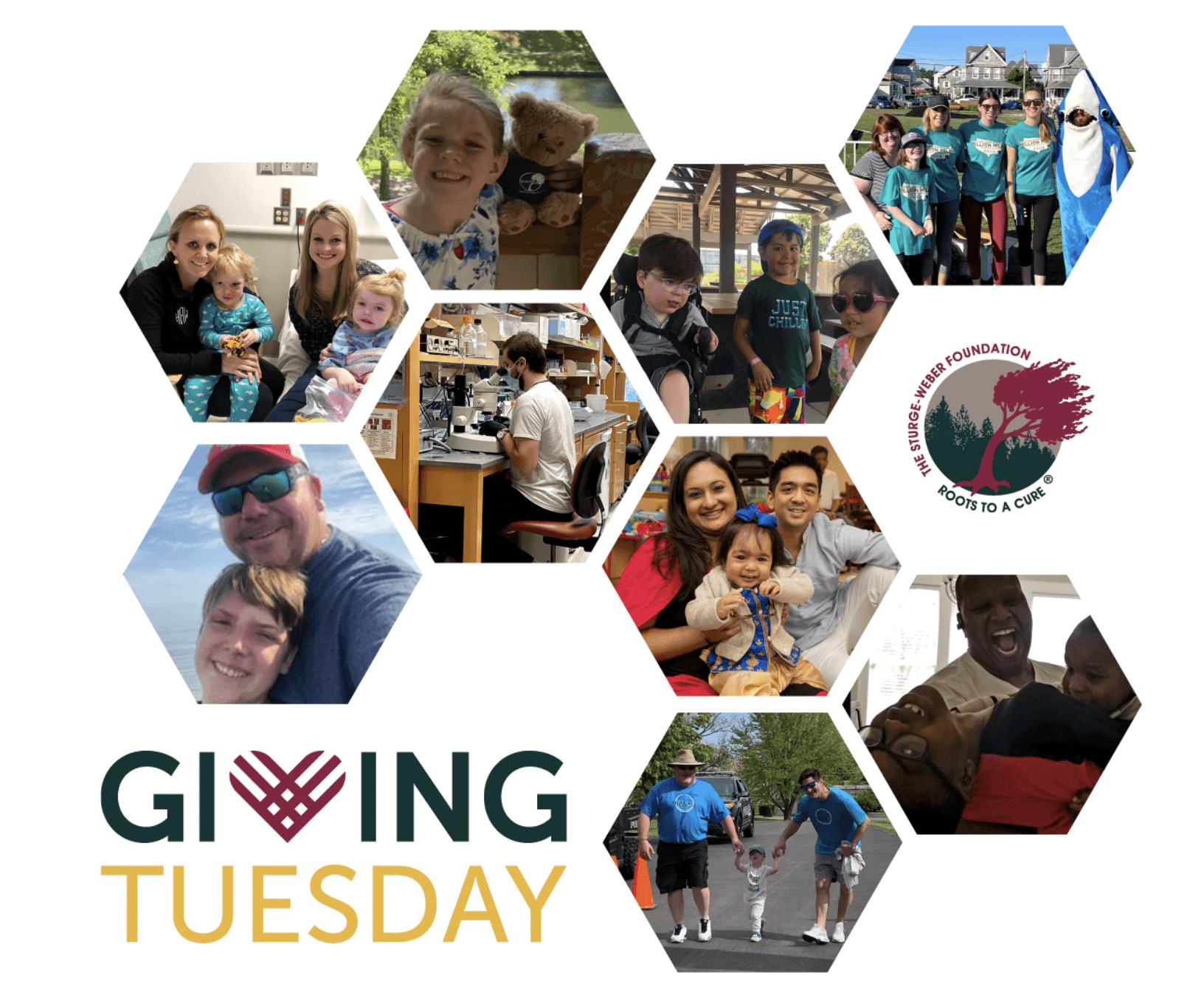 This Tuesday, November 29, 2022, help us meet our match!
Make an end-of-year donation by or on November 29th and your donation will be matched by a generous donor.
Your support helps The Sturge-Weber Foundation fund:
Host Education Mini Summits and Town Hall meetings for patients and caregivers;
Host Clinical Care Network conferences for professionals;
Fund critical research and clinical trials;
Host the SWF International Family Conference, providing families an event to reconnect and obtain information on new treatments and research;
Provide assistance to newly diagnosed patients and families;
Host a platform for research collaboration through the SWF International Research Network (SWFIRN);
Keep patients and professionals up-to-date with e-news and Branching Out magazine.
Get Ready for Giving Tuesday 2022!