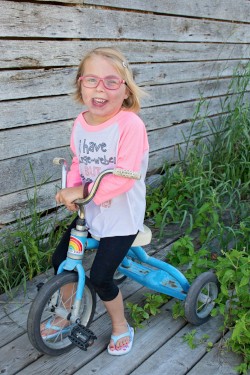 Harley had her first seizure at 1 month old, was diagnosed with glaucoma at 3 months old and had HEMI surgery in 2012 ten days before her second birthday. She is a sassy, spunky and strong little (BIG) 7 year old who adores her Big Brother Gavyn.
Harley has spent a lot of time in and out of hospitals , had too many surgeries and complication to count, but is driven and keeps us on our toes. Her journey with SWS isn't close to being over, but she has an army behind her ready to battle and a will like I have never seen in another.
STURGE-WEBER SYNDROME WILL NEVER HAVE HER!!