The SWF Education Mini Summit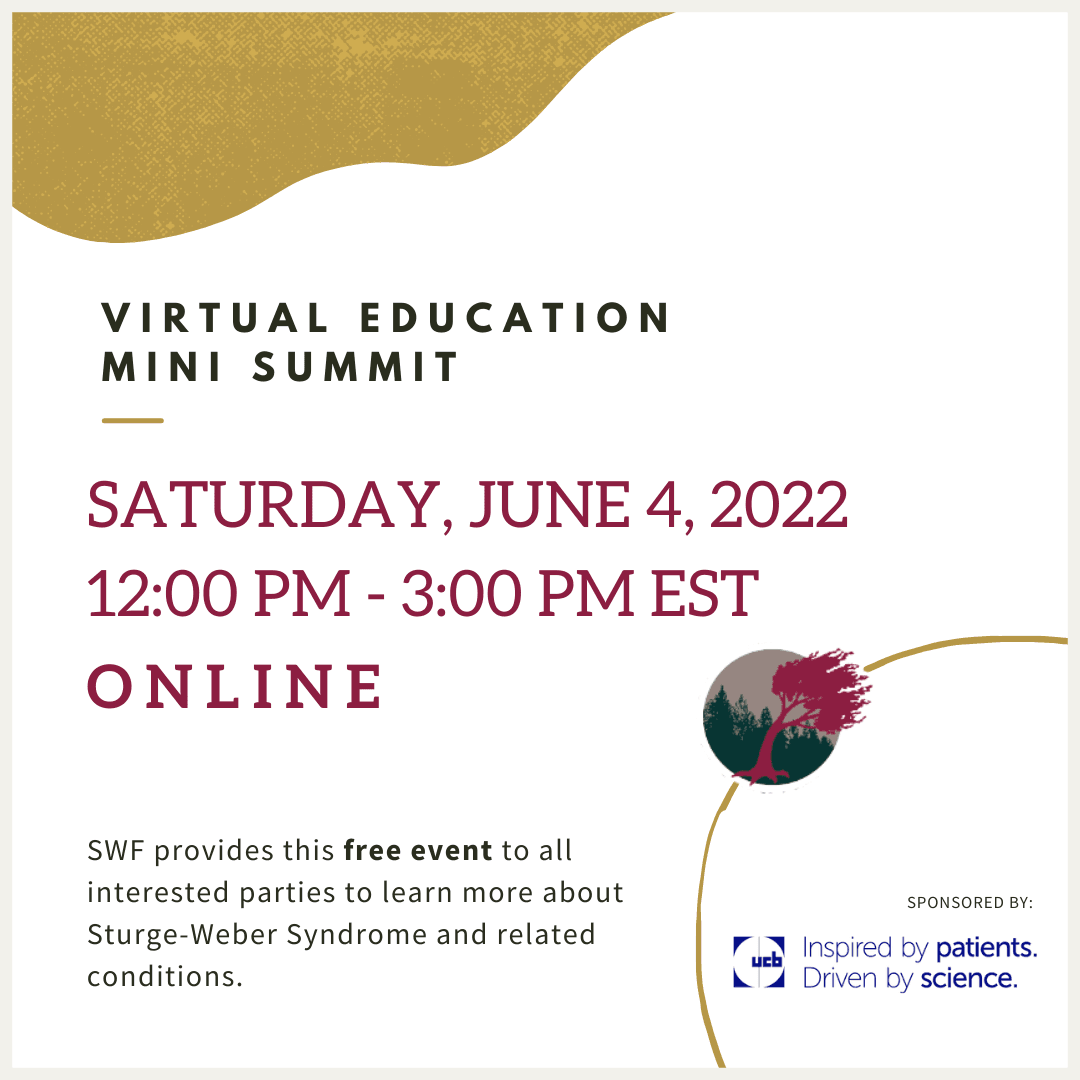 Welcome to Sturge-Weber Foundation's Education Day Mini Summits! SWF provides this free event to all interested parties to learn more about Sturge-Weber Syndrome and related conditions. Education Days are 3-hour virtual seminars (12:00-3:00 PM, EST) on designated days. Professionals from dermatology, ophthalmology, neurology and other medical fields provide information on SWS, treatments, and new research being done to improve the quality of life for patients and caregivers. There is also an opportunity to ask questions and network with other patients and caregivers.
Not sure what time the summit is in your time zone?
Go to https://dateful.com/time-zone-converter
Michael Behen, Ph.D., Neuropsychologist is a clinical psychologist/neuroscientist in the Translational Imaging Center at Children's Hospital of Michigan. Dr. Behen's research and clinical interests include the neurocognitive, behavioral, and imaging correlates of early social deprivation, Tourette Syndrome, and developmental and psychiatric disorders. His work is currently funded by the National Institute of Mental Health.
Kristen Russell
Kristen is an occupational therapist and a RESNA certified Assistive Technology Professional. Before joining the agency, she worked as an occupational therapist in various pediatric settings including schools and long-term care. At Advancing Opportunities, she provides consumers with assistive technology evaluations and training primarily in the area of computer access and workplace accommodations to help them become more independent at school, work, and home.
Moise L. Levy, M.D., Dermatology
Physician-in-Chief, Dell Children's Medical Center, Chief, Pediatric Dermatology, Dell Children's Medical Center
I have extensive clinical experience with congenital and acquired dermatologic diseases. My special interests include general pediatric skin diseases, inherited skin disorders, vascular birthmarks, and clinical research. I am board certified in pediatrics, dermatology, and pediatric dermatology.
Anna Pinto, MD from Boston Children's, Neurology
My research interests are in Sturge-Weber syndrome (SWS) and epilepsy during the first two years of life considering all aspects of the heterogeneous conditions. My mission is to improve the understanding of the multitude of etiologies and the possible mechanisms of seizure, diagnostic assessment, treatment, and prognosis.
To participate in the upcoming Education Day, "REGISTER NOW" link. If you have any questions or concerns, please contact Julia Terrell below.
The SWF Education Mini Summits are sponsored by UCB!