Double Good Popcorn 4-Day Sale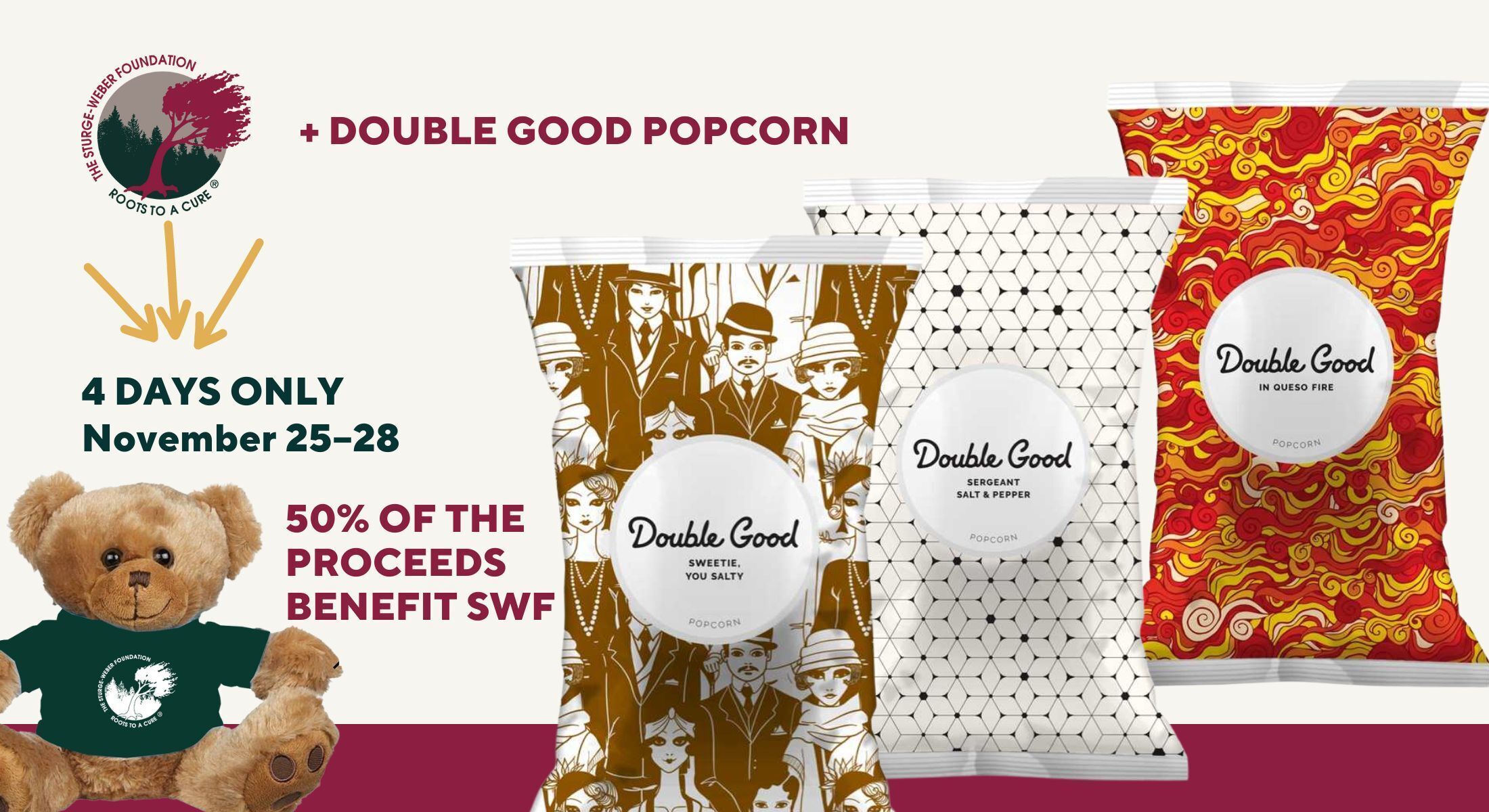 Get ready for our 4-Day Double Good Flash Sale starting November 25 @ 8 am MST. Why is the popcorn called "double good"? Because a whopping 50% of the sales go to SWF!
And, this popcorn is seriously good! The Sergeant Salt and Pepper is a Webster Bear favorite.
Mark your calendar and get ready for a poppin' good 4 days!
Psst, Popcorn makes a great gift for those who are "hard to buy for". Just saying.