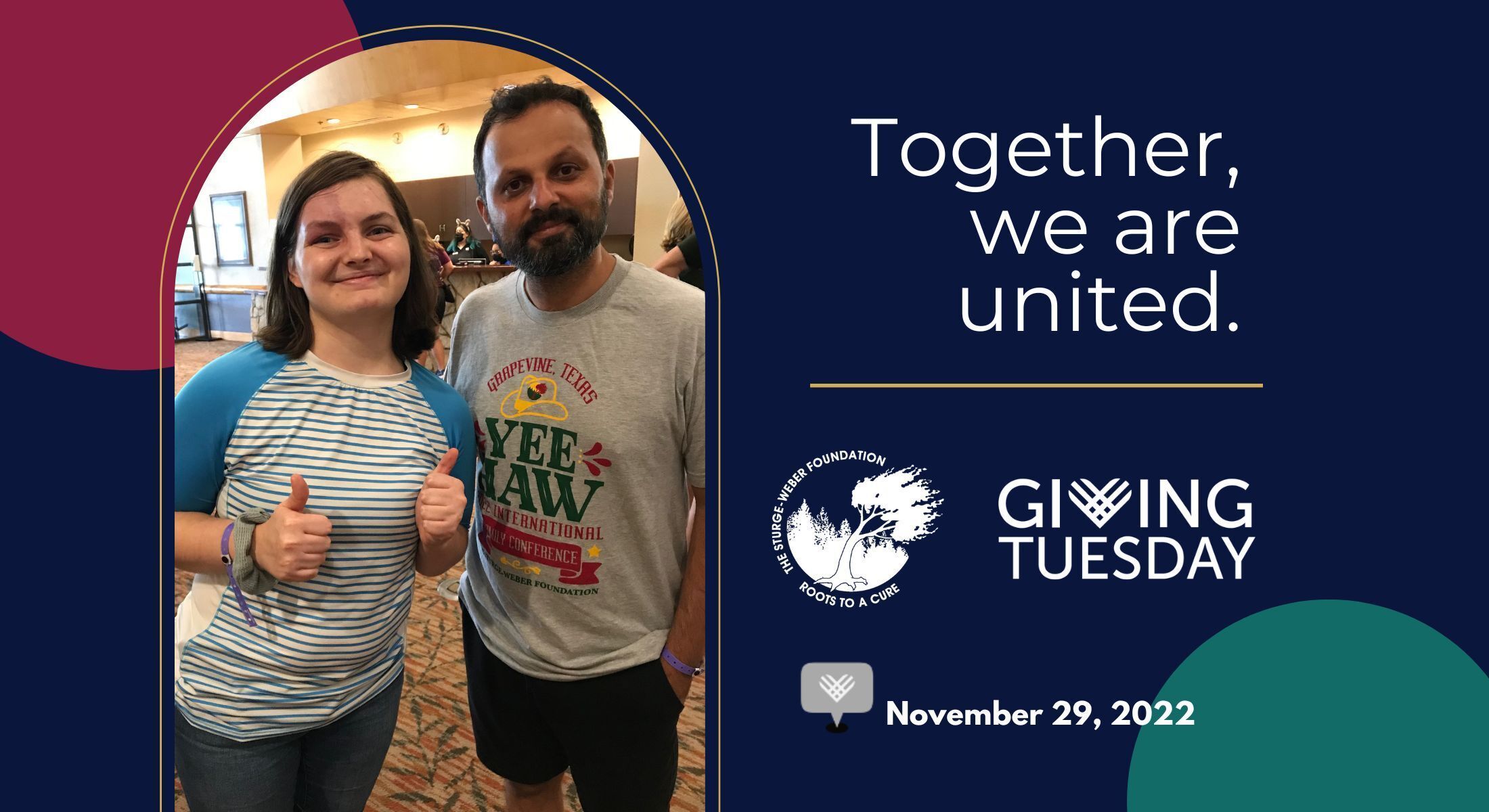 Giving Tuesday is coming! On November 29, our SWF Warriors will unite by donating to help Sturge-Weber Syndrome research, awareness, member events, and advocacy.
For 35 years, The SWF has been the one new and old SWS patients turn to worldwide. We have been here since 1987, for a reason, a season, or a lifetime for YOU!
This year we are stretching our goal to $24,000 — double that of last year's donations. It's a lofty goal, we know. But, it is necessary to keep us moving forward with our mission.
We are on a global mission to improve the quality of life and care for people with Sturge-Weber Syndrome and associated Port-Wine Birthmark conditions through tenacious collaboration with clinical partners and pioneers, education, advocacy, research, and friendly support.
Add Giving Tuesday to your calendar so you don't miss the opportunity to support the services we offer.