The SWF Welcomes Curt Stanton to the Board of Directors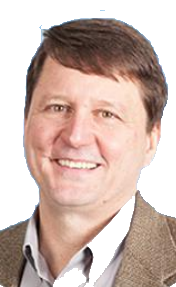 The Sturge-Weber Foundation (SWF) is pleased to announce the election of CurtStanton to its Board of Directors. Curt Stanton graduated from DePauw University in Greencastle, IN with a BA in Economics in 1984. Immediate after college, he began a real estate career and spent 32 years at Paine/Wetzel Associates in Chicago, Illinois where he became a partner. In March 2017, Curt started the Axiom Advisory Group to focus on Global Corporate Services Consulting. In addition to his real estate business, he is a managing member of Stanton Family Orchards, which is a 200 plus acre cherry farm in Leelanau County, Michigan. The orchard has been in the Stanton family for 3 generations.
Curt's interest and involvement in the Sturge-Weber Foundation began in 1997 with his daughter Rebecca who was diagnosed with Sturge-Weber syndrome. Curt is married to Pamela, and they have two other children, John and Lauren. Together, Curt and his family support SWF and continue to build awareness for SWS and other birthmark conditions.
Welcome Curt!