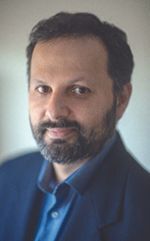 Join us for SWS Caregiver Chat hosted by: 
Luis Sandoval, Ph.D., SWF Task Force Leader for Mental Health
Thursday, September 28

 

@ 7:30-8:30 pm EST

Sunday, November 5 @ 7:30-8:30 pm EST
This is your chance to ask Luis anything and connect with other SWS caregivers. These chats are virtual and are an opportunity to meet other caregivers of SWS, KTS, and PWB patients. We hope to see you there!
Convert your time zone to EST here.
*Be sure to follow us on Facebook and Instagram as we sometimes add chats on short notice.