Our Mission
The Sturge-Weber Foundation (The SWF) global mission is to improve the quality of life and care for people with Sturge-Weber syndrome and associated Port-Wine Birthmark conditions through tenacious collaboration with clinical partners and pioneers, education, advocacy, research and friendly support. Learn more and get involved.
---
Becoming a member of the Sturge-Weber Foundation is absolutely free. It provides us the opportunity to keep you informed on updated medical information, special events or just to say hello and see how you are doing!
What's New In Research
Multicenter Research Data of Epilepsy Management in Patients With Sturge-Weber Syndrome
Sturge Weber Twitter

You can still sign up for this Sunday's "Self Care and Stress Reduction" event, if you can't make it to this one, d…
https://t.co/e0THXP2ypw

It is always important to C.A.R.E. of others and especially ourselves. Take a look at The Mighty's "Self Care Loung…
https://t.co/UQv3hq9UEQ
Matthew Shirley, PhD, Senior Expert Data Scientist, Novartis Institutes of Biomedical Research, Cambridge, MA will transition into the Chief Scientific Officer role for the SWF.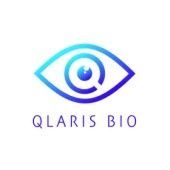 Thursday, April 15th, Qlaris announced its first patient enrollment in a 1/2 clinical program of QLS-101. QLS-101, is an investigational therapy designed to lower intraocular pressure (IOP) by reducing episcleral venous pressure (EVP) in individuals with glaucoma.