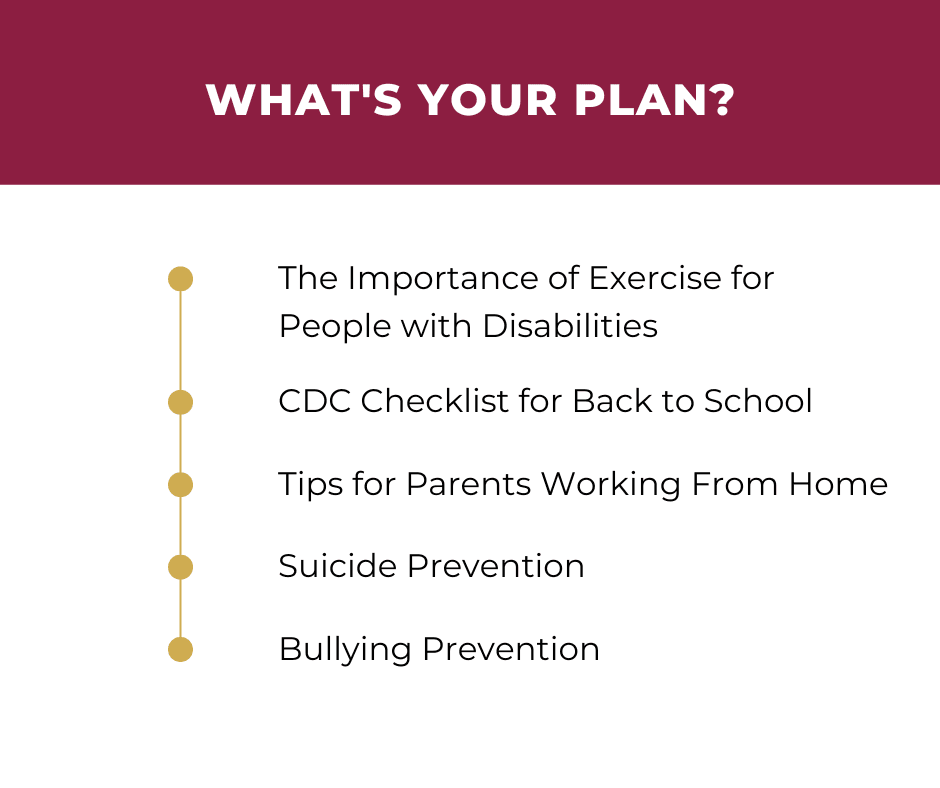 We are in an unpredictable season of life, now more than ever. Not only is there the existing conditions of Sturge-Weber syndrome to handle but now, lifestyle changes are changing daily to combat the spread of COVID-19.
What is school going to look like?
What is work going to look like?
What do I need to have in place to protect my child and family?
So many questions. So, what's your plan?
Everyone can benefit from having a plan.  SWF is working to gather resources together to make planning less stressful and easier to do. Bookmark this page and come back to check for resources that will help you with YOUR family's plan.
---
How is going back to school going to look in 2020? Whether virtually, or in class, the CDC has a checklist to consider when making important decisions for the Fall.

There are pros and cons to working from home; but with everyone there, it can be challenging. Here are some tips to create more wellbeing.

Information and Resources on Suicide Prevention.

Information and Resources on Bullying Prevention.

Resources for newly diagnosed.
---
HELPFUL VIDEOS