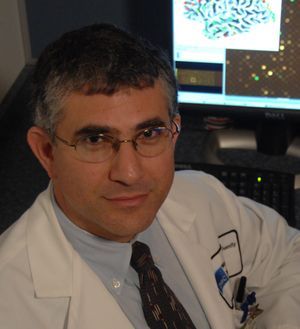 UPDATE: DECEMBER 15, 2020 - COVID-19 VACCINE AND SWS
(Dr. Jeffrey Loeb, SWF Chief Clinical Strategist)
Many of you may be wondering about whether or not you should get the vaccine, how soon, and which vaccine is best and safest.  While we are all asking ourselves these questions, if you have SWS, is there anything different about it that should influence this important decision?
There is no reason to think that if you have SWS the vaccine poses any increased risk than for others.  However, you may have other medical conditions such as allergies or problems with your immune system due to various treatments or other conditions that could affect you.  From the Foundation, we recommend that you discuss this with your primary care doctor to evaluate whether you have any increased risk.  This of course needs to be balanced with your risk of getting COVID-19 and risk for serious complications from COVID-19.
These same factors need to be considered when you are deciding which vaccine you decide to take.  The initial vaccines coming out are an entirely new type of vaccine that have not been tested on a large group of people and it is unclear whether or not there could be long term side effects.  There are a large number of vaccines in development, so if this is something you worry about, it is likely more traditional types of vaccines will be available at a later date.
The Sturge-Weber Foundation knows these are trying times for our SWF Community and our nation.  Here are five steps to keep you and your family healthy from Dr. Jeffrey Loeb, SWF Chief Clinical Strategist and Neurologist at University of Chicago Medical Center.
Social isolation works especially if you have an illness or take any medicines (such as chemotherapy or steroids) that suppress your immune system.

Take your meds as prescribed.

Get refills way in advance so if there is a problem, you don't run out of medicines.

Practice Social Distancing (within 6 feet) of anybody with a cold of flu like symptoms, this is how the virus spreads. If a family member is sick, they can wear a mask or you can to help avoid spreading virus.

If you do feel like you are coming down with something, don't go to the ER. Call the doctor's office. Often they will tell you to wait a few days to see if it resolves before considering testing.
CDC - Coronavirus2019 Information
Covid-19 Worksheets for Kids
Authored by Leanne Kontur, PharmD, BCPS, BCGP, and SWF Member
Click the button below to download an educational and fun worksheet for kids to help them understand COVID-19, and be a part of stopping the spread!