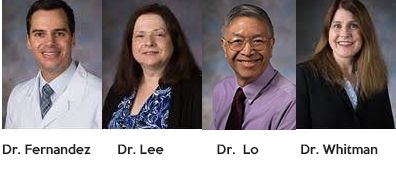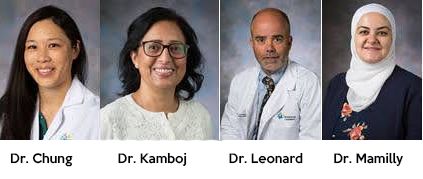 Physical Address:
700 Children's Drive 
Columbus, OH  43205
Website: https://www.nationwidechildrens.org
SWS Department Webpage
(614) 722-4625

Medical Professionals
Warren Lo, Neurology 
Warren D. Lo, MD, is attending pediatric neurologist at Nationwide Children's and Clinical Professor of Pediatrics and Neurology at The Ohio State University College of Medicine. His clinical and research interests center on stroke in infants and children. This emphasis led to the development of the Stroke and Vascular Anomalies Clinic at Nationwide Children's, where he serves as director. His clinical research examines the social and cognitive impairments that result from stroke, and the improvement of recovery. Dr. Lo is named among the Best Doctors in America.Together with Dr. Roach and Dr. Heyer, Dr. Lo authored the book Pediatric Stroke and Cerebrovascular Disorders. Read More
Jennifer A. Lee, MD, Neurology 
Jennifer Lee, MD, is an attending pediatric gastroenterologist at Nationwide Children's Hospital, and a fellow of Clinical Informatics at The Ohio State University College of Medicine. Dr. Lee's clinical interest involves all aspects of pediatric gastroenterology with special interest in eosinophilic disorders of the gastrointestinal tract, in particular eosinophilic esophagitis. As a fellow in Clinical Informatics, she is studying the structure, capabilities and limitations of the electronic health system to maximize its use as a tool for improving patient care and advancing research. Read More
Esteban Fernandez Faith, Dermatology 
Read More about Dr. Faith 
Patricia Witman, Dermatology
Patricia M. Witman, MD, is the Chief of the Section of Dermatology at Nationwide Children's Hospital. She is also an attending dermatologist at Nationwide Children's Hospital and an Associate Professor of Clinical Pediatrics at The Ohio State University College of Medicine. Dr. Witman received her medical degree from the Medical College of Wisconsin where she also completed her dermatology residency. She then completed a fellowship in pediatric dermatology at University of California, San Francisco. Dr. Witman is board certified in both dermatology and pediatric dermatology. Dr. Witman is currently listed in America's Best Doctors. Her clinical and research interests include hemangiomas, vascular malformations, morphea, atopic dermatitis, psoriasis and cutaneous markers of genetic diseases. Dr. Witman is also an active participant in the Hemangioma and Vascular Malformation Clinic at Nationwide Children's Hospital. Dr. Witman also teaches medical students, dermatology residents and pediatric residents. Read More
Richard Golden, Ophthalmology  (No picture)
Richard P. Golden, MD, is a member of the Department of Ophthalmology at Nationwide Children's Hospital and a Clinical Assistant Professor of Ophthalmology at The Ohio State University College of Medicine. His clinical interests include strabismus, amblyopia, pediatric cataracts and retinopathy of prematurity (ROP). Dr. Golden has also recently performed clinical research in a new and innovative treatment for orbital dermoid cysts. After graduating medical school from The Ohio State University in 2000, he completed his ophthalmology residency at the University of Missouri - Kansas City, where he served as chief resident. Dr. Golden completed his fellowship in pediatric ophthalmology at Nationwide Children's Hospital/The Ohio State University in June 2005. He is board certified in ophthalmology and is a member of both the American Academy of Ophthalmology and the American Association for Pediatric Ophthalmology and Strabismus. Read More 
Melissa Chung, Neurology 
Melissa G. Chung, MD, is an attending pediatric neurologist and critical care physician at Nationwide Children's and an Assistant Professor of Clinical Pediatrics at The Ohio State University College of Medicine. She completed her pediatrics and child neurology training at Ann and Robert H. Lurie Children's Hospital of Chicago and Northwestern Memorial Hospital. Afterwards, she completed a pediatric critical care medicine fellowship and a pediatric stroke fellowship at Nationwide Children's Hospital. Read More

Leena Mamilly, Endocrinology 
Read more about Dr. Mamilly.
Manmohan Kamboj Endocrinology 
Manmohan "Manu" Kamboj, MD, is division and section chief of the Division of Endocrinology at Nationwide Children's Hospital and a professor of Pediatrics at The Ohio State University College of Medicine. In addition to her clinical roles at Nationwide Children's, Dr. Kamboj is part of the National Type 1 Diabetes Exchange Quality Improvement Collaborative, which focuses on access to therapies, innovative technologies in the field and new diabetes care practices for children and adolescents with type 1 diabetes. 
Read More
Jeffrey Leonard, Neuro Surgeon 
Jeffrey Leonard, MD, is chief of the Section of Neurosurgery at Nationwide Children's Hospital, a principal investigator in the Center for Childhood Cancer and Blood Diseases at The Research Institute at Nationwide Children's Hospital and a professor of neurological surgery at The Ohio State University College of Medicine.
Read More