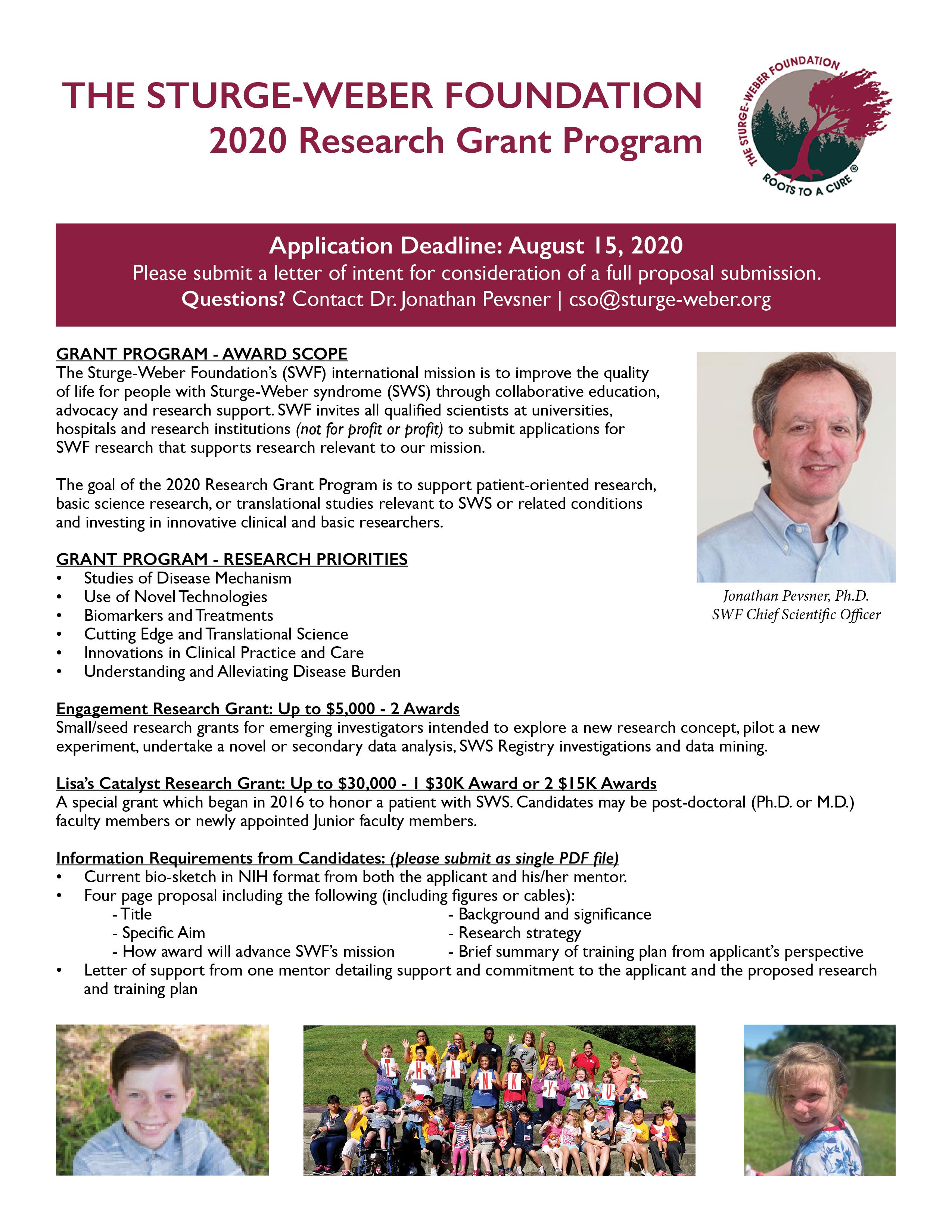 2019 Sturge-Weber Grant Award Recipients
The Sturge-Weber Foundation was able to provide much needed funding to two researchers through the generous donation of an anonymous donor.  The Lisa's Catalyst Grant is an annual fellowship grant that is awarded to researchers who have projects that specifically further the medical research being done for Sturge-Weber syndrome and other Port-Wine birthmark conditions.

Sebastien Gauvrit, Ph.D., received $25,000 for his project "Investigating Sturge-Weber syndrome vascular defects using zebra fish". Dr. Gauvrit is at the Max Planck Institute for Heart and Lung Research/Department of Developmental Genetics.  This project will: generate novel genetic tools in zebra fish to model SWS.
Lisa Arkin, MD, of the University of Wisconsin School of Medicine & Public Health/Department of Dermatology, received $19,245 for her research project. The purpose of her research is to use molecular analysis with clinical and imaging assessment such as optical coherence thermography (OCT).