NIH Initiated Funded Research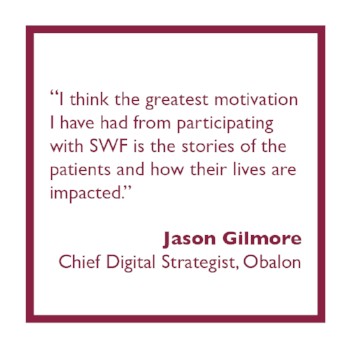 Discovery of Genetic Mutation Published May 8, 2013
After 25 years of searching, the Sturge-Weber Foundation (SWF) is thrilled to join patients, physicians, researchers and government agencies in celebrating the identification of the gene mutation responsible for Sturge-Weber syndrome and port-wine birthmarks. The new research was published in The New England Journal of Medicine on May 8, 2013.
---
"We applaud researchers for working with us to bring new information and new hope to people affected by Sturge-Weber syndrome. We are excited to lead and support continued research to translate this science into new treatment approaches." - Karen L. Ball, president and chief executive officer of the SWF
---
The SWF played an early and critical role in getting this research off the ground. Researchers from the Brain Vascular Malformation Consortium (BVMC) identified a mutation in gene GNAQ on chromosome 9q21 in three individuals with Sturge-Weber syndrome, and confirmed this finding in 23 additional patients. The genetic mutation is somatic, which means it occurs after conception and is not inherited or passed on to children.
This discovery is a remarkable tribute to the Sturge-Weber community, starting with the patients who donated tissue samples for analysis. We are privileged to be part of this rare and brave community, and we are grateful to the researchers who worked tirelessly on this ground-breaking discovery. Together, we can do great things. Together, we will translate this research into new treatment approaches for Sturge-Weber syndrome.
New England Journal of Medicine Article on Genetic Discovery