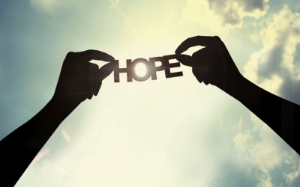 Freedom Isn't Free!
True. True. True. Fourth of July is always a special holiday for me and our family. We not only celebrate the brave men and women who KEEP us free with their sacrifices and courage but our great country which has so many opportunities for those willing to sacrifice and stay the course. We also celebrate all those men, women, families and professionals that create and uphold cherished freedoms for those living with a Sturge-Weber syndrome diagnosis. Yes, they forge freedoms for us every day!
I don't know if you've ever thought of this holiday in that way or not but I was raised with a daddy and uncles who served in the military so I've always looked at SWS like my personal front line. A war I HAVE to win and WILL win at all cost! We've had and still do have strategic plans that guide us into the battle against seizures, glaucoma and birthmark treatments. The plans also include strategies for volunteer/staffing and funding. I am inspired by those who give it their all whether on the frontlines of a war far from our shores or for a cause they deeply believe in and they never give up.
Freedom from Worry. Learning about SWS and birthmarks and about the SWS progression and to stay focused on the present in any given moment helps pinpoint what to worry about and what to let go. The SWF and our 28 Clinical Care Center staff can answer the questions that foment our worry which leads to fear so we can find moments to exhale in relief.
Freedom from Fear. Healthcare professionals and other families who share their hard won wisdom as to how to overcome medical challenges or emotional ups and downs provide freedom from fear. Fear must be faced or the enemy wins.
Freedom to Hope. Researchers who are committed to doing basic and clinical research on SWS or Birthmarks and finding innovative ways to think about the disease progression, psychological impacts etc. give me and I trust you freedom to hope. Hope IS contagious!
Freedom to Believe. Families pulling together whether in person or via social internet sites sharing their lives, hopes and dreams provide us the freedom to believe our world that was rocked when we heard the first diagnosis will find a new sense of normal. Believe with all your might!
Freedom is won and preserved by the vigilant and valiant warriors on the front lines and with the support teams who stand behind them. I know with a plan in hand, the right troops with you… be they doctors, relatives, friends and more you can and WILL win your battles and war. Stay the course. Celebrate with abandon especially on holidays like July 4th as we ALL come together with patriotism, pride and the knowledge that united we are stronger than divided!