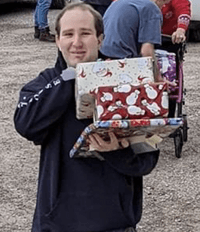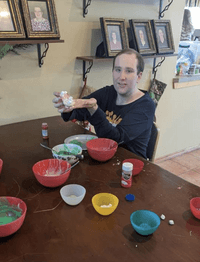 Listening to holiday music as I'm juggling reports, calls, and projects! I love this time of year as it always brings me comfort in knowing I don't have to solve all the world's problems because God already has got that for me. I revel in the past Christmas as I set up the decorations. Recently, my mama and I were discussing decorating and the items we accumulate over a lifetime and ultimately, they are just "stuff". Stuff we must take out and put away or dust. The true meaning of this season isn't about stuff during Hannukah or under the tree, but the delight in the recipient's reaction from the giver or the gentle ribbing on a gift as a joke.  I like my stuff though because I recall which year my mama and daddy gave me the gift or my grandma's left me an antique they had in their home. It is such a comfort!
I'm also reminded as the holly berries come out and the sweet cocoa simmers on the stove that this season can send people into anxiety or depression. I've learned to just listen or lend a hug.  Every anniversary of the loss of a family member or loved one and during holiday celebrations will be a bittersweet recollection. My son, Derek, who has autism and ADHD, is always saying, "Look on the bright side!" and he's usually right there is ALWAYS a bright side even in the darkest moments. His joy for the season and life in general uplifts everyone he is around! It can take a lot to look on the bright side but with practice, it becomes second nature to find the silver lining. Trust me I HAVE had some VERY dark moments in life and yepper, I've wallowed for days and weeks but ultimately with that memory muscle eventually I find the bright side again!
I wish for all of you as you face the end of one year and dream of new hopes for the coming year that you will add to your list to "look on the bright side"! I am so proud of y'all for persevering over your own personal struggles and enjoying your celebrations this past year and thankful you have allowed me to share them with you! Together on this SWS journey and life in general our lives are richer for having met each other or communicated in some way. I cannot tell you enough how much I am looking forward to our international conference in July!!! I miss your hugs, laughter and do hope you will join us too. Until then, enjoy your holidays, and best wishes for a healthy and peaceful new year! 
Faith, Hope, and Love,
Karen