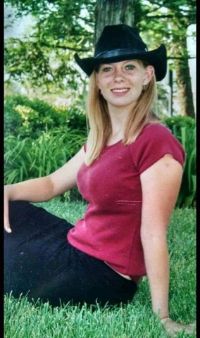 I wasn't diagnosed with SWS until I was an adult and I had to be diagnosed 3 times because I couldn't remember the name of the diagnosis. I didn't know why I had big gaps in my memory. I figured it was just my brain's way of blocking out stressful situations in my life. 
When I was 3 1/2 years old, my two sisters and I went into foster care. In order for my parents to get us back they had to take me to regular doctor appointments at Children's Hospital of San Diego where I had my first tumor removed. I started laser treatment from age 5 to age 10. 
Then we moved from Imperial Valley, CA to Rathdrum, ID where for 2 years and I didn't see a doctor at all. I had more tumors. My memory and vision were getting worse and I was in special education classes because I couldn't remember things and I couldn't read well. After being in Idaho for 2 years we moved to Bakersfield CA when I was 12 and by age 13 I was at Children's Hospital in Medra and found out my skin would no longer react to the lasers. I had psoriasis of the scalp and was getting infections so often the doctor had to cut a hole into my head and have it packed every 24 hours to drain the infection. I did my first cosmetic surgery months later and at 16 years old I had my second surgery.
I was an outcast in school and I had low self-esteem but when I became an adult I found ways to help others. I started helping kids who needed a voice (who were abused or neglected). I did my best to not let my reading and writing slow me down. 
At age 27 I moved to Prescott, Arkansas and now I'm trying to find help here for SWS. I won't give up. 
The best thing I have taken away from this life experience is being in and out of hospitals. I met some of the world's most amazing people and not everyone gets that opportunity. I have seen the good (a family that receives news of their child being in remission) and the bad (seeing parents grieve the loss of their child). 
It's made me realize that I'm not defined by my port wine stain. I am someone with SWS. I'm also a mom (a biological mom, a stepmom, and a foster mom). I am a future wife (I'm getting married in October). I am more than just a woman with a port wine stain. I am more than just a woman with SWS. I hope my story gives strength to someone who needs it.