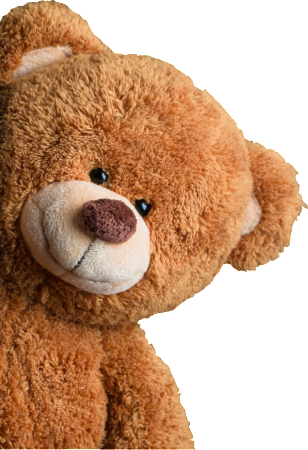 WEBSTER: SWF'S ROAD WARRIOR BEAR
Meet Webster, SWF's roving road warrior bear. Webster comes to the Foundation to provide a window into the lives of patients and families that live daily with Sturge-Weber syndrome and other Port Wine Birthmark conditions.  These conditions last a lifetime and are unique to each individual.  Though some of they symptoms are similar, no patient experiences this disease quite the same.
Webster tells their story in pictures as he travels along with them.  There are good days and bad days.  There are victories and setbacks.  Webster shares it all in an effort to impact the public and heighten awareness.
Would you like to have Webster share your story?  Perhaps you would like to send Webster to a patient to encourage them along the way?
Below is one of many stories from Webster.  This is a journey with Cody Marshall and his first time to attend the SWF International Conference in Cincinnati, OH.