Whatever Your Season…Harvest the Fruits of Your Labor!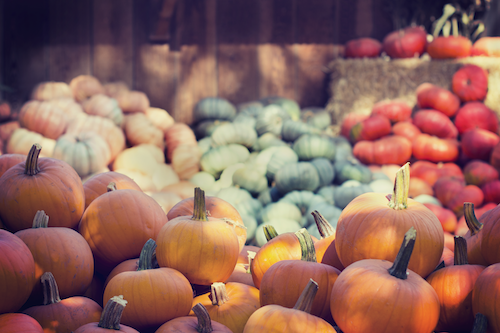 I just LOVE the Fall season and all the harvest has to offer to nourish my body and soul. I've endured the dog days of summer knowing my season will soon be upon me. I believe each of us is born ready to learn, to celebrate and to endure. With a Sturge-Weber syndrome diagnosis, Klippel-Trenaunay or a Port Wine Birthmark, we will and in some of our cases, have endured many seasons which highlight our abilities to handle any situation. Personally, I've learned that every season over a lifetime of living with SWS gives us the opportunity to show up prepared to tackle the weeds so we can nurture the best possible outcome.  We ARE fully capable, but sometimes we need to step back and let others take the lead. It's okay because, just like the planting cycle, we need to rest and lay fallow in winter to recharge for the coming Spring.
I have surrounded myself with volunteers and staff that are strong when I am in need of rest and they are willing to lend a hand when needed. We have created lasting impact because we ebb and flow in a rhythm of service that nurtures all of us. I'm thankful for the harvests we have brought in whether that's planning Regional or International Educational Conferences, introducing new families to resources and friends to get to know or fostering a faltering self confidence by planting seeds of hope and watching it blossom into full blown flower!
It's a blessing to know so many of you and to cherish your unique gifts and talents. I have one friend who loves the heat and sun of summer months and she dreads the coming of the cold winter months. We are a perfect pair because she uplifts me in summer and I encourage her in winter. I have another friend who came by while I made my very first batch of chokecherry jelly and together we solved the world's problems while we celebrated the sweet bounty we were making! We love to pair up newly diagnosed families with those who have planted and sowed a few harvests…tons of tips for success and a whole new cheering section when whatever we are attempting reaches fruition!
I look forward to hearing from y'all on Facebook, the website or even the old fashioned telephone call! Best wishes as you haul in your own bounties and blessings this season for any reason!