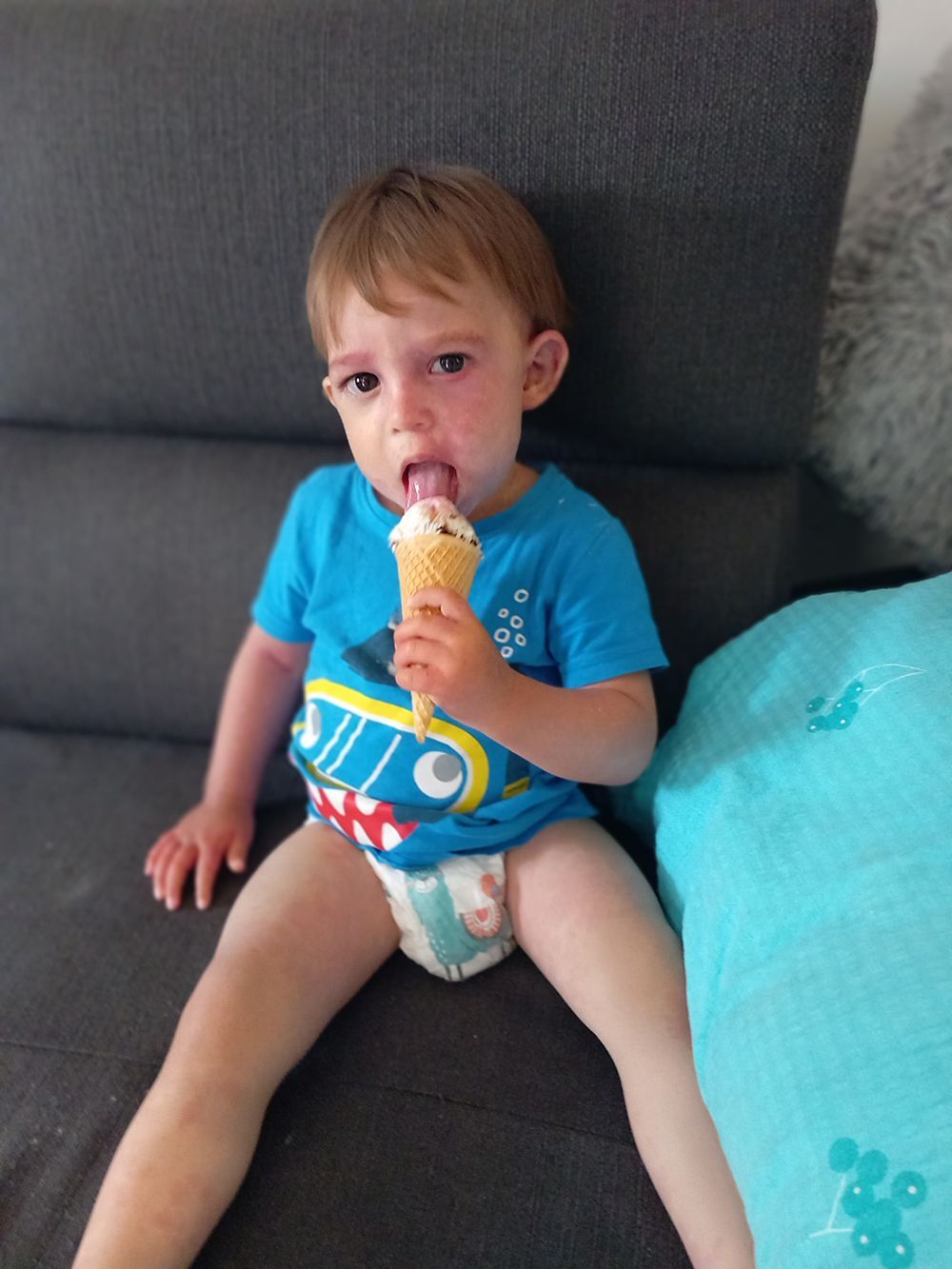 Hi everyone, my son was born on October 8, 2021, and his name is Andro.
We live in Rijeka, Croatia. When he was born, doctors were worried about his condition. His first diagnosis was CMTC, which was the wrong diagnosis. He received the correct diagnosis of SWS when he was 13 months old.
Our battle began with Andro's birth. At the age of 3, he was diagnosed with glaucoma. So far, he has had 2 eye surgeries and his blood pressure has finally stabilized. At 13 months, he had his first attack, the first MR confirmed by SWS. For us as parents, that knowledge was very stressful, but we knew there was no surrender. After 5 months, the attack was repeated. It was caused by a fever, we were in the hospital again, again adding a new medicine. We are now 3 months without an attack. We are treating his stomach in Italy, in Milan, and it responds well to the laser.
Andro is walking and he is a very ordinary child to us. He likes cars, ice cream, and pizza :) Very few people know about this syndrome and a lot of them stare at Andro's mole, sometimes with cheeky looks, and sometimes they ask "Did he cry a lot when he was very red"? I know that we have a long road full of uncertainty and fear of the future, but with this brave boy we know that nothing is difficult, his smile gives us strength and we know that we love him more and more every day.
It's great that you exist so that we know we are not alone!
Andro's mom,
Irena Candrlic